Coaching Staff
Norm Bazin – UMass Lowell, Hockey East
Ben Barr – Providence College, Hockey East
Rob Facca – Western Michigan, CCHA
Keith Fisher – Penn State, Big Ten
Jason Lammers – UMass Lowell, Hockey East
Brian Putnam - Scout, Tampa Bay Lightning, NHL /li>
Billy Riley Jr – Groton School, US Prep
Andy Boschetto - Salve Regina, Div III
Jason Tatarnic – Woodstock, Maritime Junior Hockey League
Dave Gregory - NHL Central Scouting
BIOS
Norm Bazin

Head Coach - UMass Lowell, Hockey East

In 2011 Norm Bazin joined UMass Lowell as the sixth head coach in the hockey program's history, following three successful seasons as head coach at Hamilton College.
Bazin was named the 2009-10 New England Small College Athletic Conference (NESCAC) coach of the year as he guided Hamilton to a 15-9-2 overall record and the semifinals of the NESCAC championship. The 15 wins represented a six-game improvement over the previous season, and it was the team's highest win total in six seasons.
The appearance in the NESCAC semifinals was the first for the Continentals since 2006. Hamilton's potent offense ranked third in the NESCAC at 3.62 goals per game, and two Continentals were voted to the all-conference team. Hamilton was 9-2-1 in its last 12 games of the regular season. The Continentals captured the Saint Michael's Holiday Classic championship in early January by outscoring opponents 14-5 in two wins, including a 7-3 rout of Wentworth Institute of Technology that handed nationally ranked WIT its first loss.
In Bazin's first season, Hamilton won eight games against NESCAC and ECAC East teams, and the Continentals reached the quarterfinals of the 2009 NESCAC championship. Solid academic performance is a staple in Bazin's program. Three men's hockey players made the NESCAC 2008-09 winter all-academic team.
Bazin was an assistant coach and recruiting coordinator at Colorado College in Colorado Springs from 2000 to 2008. He helped lead the Tigers to six NCAA Division I tournament appearances, three Western Collegiate Hockey Association (WCHA) titles and more than 200 victories during those eight seasons.
Bazin helped guide Colorado College to 31 wins in 2004-05. The Tigers went on to capture the NCAA Midwest regional championship and advance to the Frozen Four later that season. In 2007-08, Colorado College boasted a record of 28-12-1, claimed a WCHA regular season championship and played in the NCAA tournament.
Bazin coached two Hobey Baker Award winners, 13 All-Americans, 19 all-league selections and 12 players that went on to play in the National Hockey League. He recruited defenseman Mark Stuart, who was a first-round pick of the Boston Bruins in 2003.
Bazin started his coaching career at the University of Massacusetts-Lowell in 1996 as an assistant under Tim Whitehead '85. Bazin helped the Riverhawks to two Hockey East postseason berths in four seasons. Whitehead, who played at Hamilton in the early 1980s, currently enjoys a successful coaching career at the University of Maine.
A native of Notre Dame de Lourdes, Manitoba, Bazin played for the Notre Dame Hounds of the Saskatchewan Junior Hockey League before enrolling at UMass-Lowell in 1990. He played hockey at UMass-Lowell from 1990 to 1994. He graduated with a bachelor's degree in 1994 and also earned a master's degree in education administration from the school in 1999.
Bazin played professional hockey for the Birmingham Bulls of the ECHL and the Cincinnati Cyclones of the IHL in 1994-95. He and his wife Michelle are the proud parents of two sons, Blake and Coleston.
Rob Facca

Assistant Coach - Western Michigan, CCHA
Rob Facca joined Western Michigan in 2010 after spending three seasons as an assistant coach with the Northern Michigan University Wildcats Hockey program.
Prior to his arrival at NMU, Facca spent two years (2005-07) with CCHA foe, Nebraska-Omaha. With the Mavericks he assisted with practices, recruiting and also had game day responsibilities. He also served as the director of coaching for O.M.A.H.A. Youth Hockey Program. Facca was also an assistant coach with the Lincoln Stars of the USHL for two seasons (2003-05). While with Lincoln they won the first Tier 1 USHL National Championship in 02/03.
Facca, a native of London, Ont., native played hockey from 1997-99 for Nebraska-Omaha. Facca was one of the first recruits to ever sign with the UNO hockey program. He graduated from UNO in 2000 with a bachelor's degree in communications. Prior to Nebraska-Omaha, Facca played for the Aylmer Aces in the Western Ontario Junior Hockey League and was a two time All-Star.
Facca, and his wife, Nikki, married in the summer of 2004 and now reside in Marquette. They have a son named Louie.
Keith Fisher

Assistant Coach - Penn State, Big Ten Conference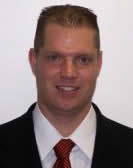 Keith Fisher joined Penn State in 2011 after finishing his sixth season as an assistant coach with the Princeton men's hockey team.
Prior to his time at Princeton, Fisher spent five years with the Omaha Lancers' coaching staff, helping th eteam to the Clark Cup championship in 2001 and Anderson Cup regular season championships in 2002 and 2005. In Omaha, he served as the team's recruiting coordinator and academic advisor, in addition to other responsibilities of on-ice coaching, video breakdown and game analysis. Fisher helped coach and recruit NHL first round draft picks Keith Ballard and Nick Petrecki, seven current NHL players including Matt Carle and Paul Stastny, and USHL Goaltender of the Year and USA Hockey Junior Player of the Year Jeff Lerg. Fisher helped develop 54 NCAA Division I scholarship players and 12 NHL draft picks.
A native of the Zim, Minn., Fisher recently finished his 11th year coaching at Minnesota Hockey Camps. His coaching career began in the Minnesota public school system as a coach of both football and baseball at Cherry High School. Prior to his arrival in Omaha, Fisher served two seasons with St. Cloud State University's hockey program as an undergraduate assistant.
Fisher served as associate coach for Team USHL at the USHL Prospects/All-Star game during his final season in Omaha. He recently completed his seventh year on staff as a lead instructor at the Minnesota Hockey Camps of Brainerd, Minnesota. Fisher has also been a part of USA Hockey Select Festivals for the past two years.
A graduate of St. Cloud State University, Fisher has a Bachelor's Degree in Communications. Prior to coaching, Fisher played two seasons at Hibbing Community College, participating in the NJCAA national tournament during his tenure there.
Jason Lammers

Assistant Coach - UMass Lowell, Hockey East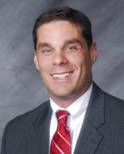 Jason Lammers joined UMass Lowell in 2011. Lammers, whose decade of coaching experience includes stints with four other NCAA Division I programs, spent two years at Colorado College beginning in 2009-10 after spending the previous three seasons at The Ohio State University.
At OSU, Lammers oversaw prescouting of opponents, was heavily involved in recruiting, and helped with coaching both the defensemen and forwards. He earlier served as an assistant at Clarkson University, Alaska Fairbanks and Princeton.
Lammers began his coaching career as a volunteer assistant at Clarkson in 2000-01. After serving as the top assistant at Division III Hobart College the following year, he returned to the Knights in a full-time capacity for the 2002-03 season. He then spent two years as an assistant to former CC standout Guy Gadowsy at Alaska in 2003-04 and at Princteon in 2004-05.
A 1998 graduate of SUNY Geneseo, where he lettered four years as a defenseman, Lammers served as head coach at his alma mater in 2005-06 and guided the Blue Knights to a berth in the NCAA Division III tournament. They posted a 19-9-2 overall record that season, winning the State University of New York Athletic Conference (SUNYAC) playoff championship.
As a player at Geneseo, Lammers served as team captain as a senior in 1997-98 when he earned second-team all-league honors in the SUNYAC. He also was named the team's best defenseman and received players' player accolades that same season. He was a co-captain his sophomore and junior years.
Lammers went on to play professionally in the West Coast Hockey League for the Idaho Steelheads and the Phoenix Mustangs, winning the Taylor Cup championship with Idaho in 2000. He and his wife, Michelle, are the proud parents of a son, Rhett, born May 27, 2009.